ALL-OHIO SLAM-N-JAM HIGH SCHOOL PREVIEW

The original high school preview. Others may imitate. All-Ohio had the first High School preview of its kind in central Ohio. This years match-ups will be explosive as we match-up some of the best teams locally and from all over the state of Ohio. This years event will be a must see like all other All-Ohio events. GET YOUR POPCORN READY!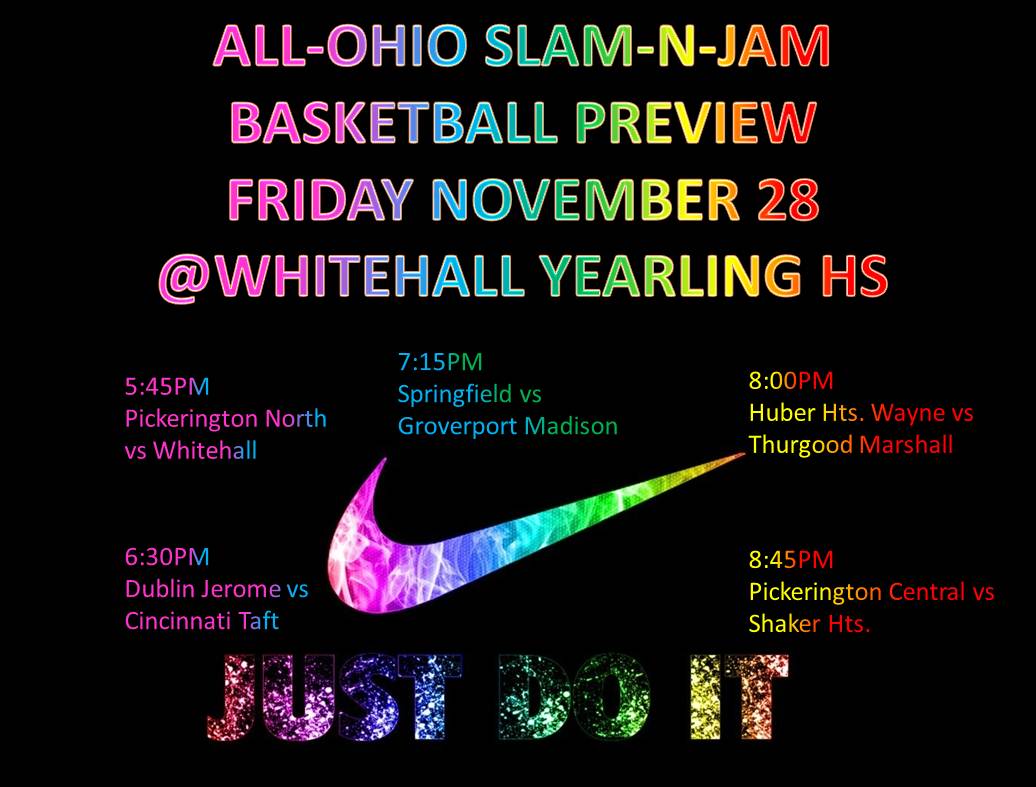 ALL-OHIO SLAM - N - JAM
The Hoop Challenge is an event in which Ohio's top players (grades 7 -12) are given chance to showcase their talent in front of the nation's best Basketball publications. There were over 250 players at the last Hoop Challenge.

Coaches in a Attendance: D2, D3, Juco, NAIA and Scouting Services

Event
Particulars:
- 4, 24 minute games
- Time: 11am-5pm
- 10 players per team equal playing time
•Event Schedule:
•Registration: 11:00-11:30am
•Clinic Workout: 11:30-12:45pm Don Sellers (NBA Scout)
•Games: 12:45pm – 5:00pm
ALL-OHIO NIKE FALL LEAGUE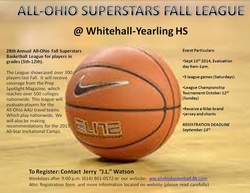 28th Annual All-Ohio Fall Superstars Basketball League for players in grades (5th-12th).

The League showcased over 300 players last Fall. It will receive coverage from the Prep Spotlight Magazine, which reaches over 500 colleges nationwide. This league will evaluate players for the All-Ohio AAU travel teams Which play nationwide. We will also be making recommendations for the 2015 All-Star Invitational Camps.
---
ALL-OHIO CITY SERIES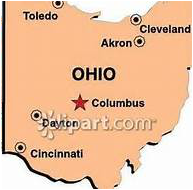 The All Ohio City Series is one of the best fall events in the Midwest and is hands down the best fall event in Ohio. The format of the event is that each of the major areas of Ohio Toledo, Dayton, Cleveland, Akron, Cincinnati and Columbus put together all star teams in grades 4-12 and come to play a round robin tournament in Columbus for state bragging rights. The action gets very hot and heavy as each area wants to be known as the best in Ohio. This is the events fourth year and it is quickly becoming a staple for evaluating Ohio's best.
Regions:
Akron: (Wayne, Stark, Medina, Lorain, Washington, Columbiana and surrounding counties)
Cincinnati:(Hamilton, Preble, Meigs, Warren, Lawrence and surrounding counties)
Cleveland: (Cuyahoga, Lake, Ashtabula, Mahoning and surrounding counties)
Columbus: (Franklin, Ashland, Madison, Muskingum, Athens and surrounding counties)
Dayton: (Montgomery, Shelby, Champaign, Mercer, Clark and surrounding counties)
Toledo: (Lucas, Williams, Wyandot, Allen, Huron and surrounding counties

---
MIDWEST FUTURE STARS MAY 23-25, 2014 GRADES 2ND -11TH
We are proud to announce the dates for the 25th Annual Nike Grassroots Midwest Future Stars Showdown and Shootout Basketball Tournament have been set for Friday, May 23, 2014, through Sunday, May 25, 2014 in Columbus, Ohio. There will be teams coming from all over the country. We have invited all the top national publications to attend this event. In the past scouts have seen players like Kobe Bryant, Lebron James, Lamar Odom, Caron Butler, Mike Dunleavy, Michael Redd, Ron Artest, O.J. Mayo, Chris Bosh, C.J. McCollum, Jared Sullinger, Trey Burke, Joe Johnson, Shaun Livingston, and Brian Roberts. Over 85 current or former NBA players have participated in this tournament. This tournament has the richest tradition in the country on Memorial Day weekend. All teams are guaranteed a minimum of three games. We will use pool play format with four teams per pool. There will be two 16-minute halves and a three-minute overtime period, if necessary. The clock will stop on all blown whistles. All games will be played under the National Federation High School Rules. Trophies will be given to the first and second place teams in each age group. There will be individual awards for each member of the first and second place teams in each age group. The outstanding player in each group will receive an MVP award. There will also be an All-Tournament team for each age group.


ALL-OHIO SUPER SIXTEEN MAY 16-18, 2014
ALL-OHIO NIKE SUPER SIXTEEN SHOWCASE
May 16-18, 2014
Age Groups: 12-U 13-U 14-U 15-U 16-U 17-U
Go to website for good motel locations – www.allohiobasketball.8k.com

* Each team will be guaranteed 3 pool play games
** Top 3 teams in each pool will advance to bracket play

Games will start as early as 10:00 am on Saturday

2013 Champions

11th Grade Division – All-Ohio Red
10th Grade Division – King James
9th Grade Division – King James
8th Grade Division – King James
7th Grade Division – All-Ohio Red
NIKE CUP APRIL 11-13, 2014 GRADES 3-11
This Tournament will take place April 11-13, 2014. This tournament will feature teams from Ohio, Michigan, Indiana, Kentucky and West Virginia. This Tournament is for all-star teams in Grades 3-11. This Tournament will receive coverage from Prep Spotlite Magazine, which will serve as the official scouting service for this Tournament. Several other major scouting services have also been invited to attend. This is an excellent opportunity for NCAA Division II and III schools to see your players. Over one hundred Division I college coaches have purchased a special scouting report for this event. All teams are guaranteed a minimum of three (3) games. We will use pool play format with four (4) teams per pool. The top two (2) teams from each pool will advance to play for the championship. Trophies will be given to the
first and second place teams. There will be an MVP award for the outstanding player in the championship game. Plus, we will have an All-Tournament team.
NIKE GRASSROOTS TOURNAMENT MARCH 23-26, 2014. GRADES 2ND-9TH

We are proud to announce the dates for the 19th Annual All-Ohio Nike Grassroots Basketball Tournament have been set for Friday, March 21, through Sunday, March 23, 2014, in Columbus, Ohio. There are many good teams who want to attend. We will take the first twenty-four (24)teams paid in each age group.This tournament will feature top teams from across the country in each age group.There will be eight grade groups for the boys division. There will be a 2nd, 3rd, 4th, 5th, 6th, 7th, 8thand 9th grade division for the boys. This tournament will receive coverage from Jerry Watson All-Ohio, Prep Spotlite Magazine,Triple Double Prospects, Buzzer Beater,and Buckeye Prep Report.All teams are guaranteed a minimum of three games. We will use the pool play format with four teams per pool. The top two teams from each pool will advance to play for the championship. Trophies will be given to the first and second place teams in each age group. The outstanding player in each age group will receive an MVP award. There will be an All-Tournament team for each age group. There will be awards for each member of the first and second place team in each age group. We will have fancy tournament t-shirts for you to purchase